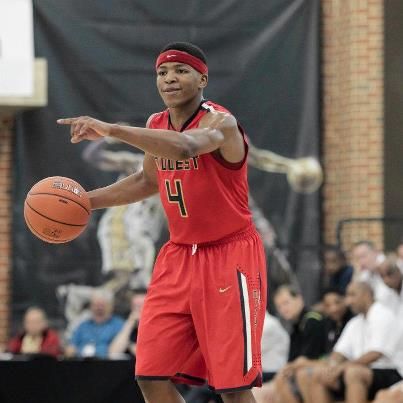 Joey Natale
2013 point guard Wes Clark of Romulus, Michigan has trimmed his list to six schools: Michigan State, Dayton, San Diego State, UConn, Pittsburgh and Missouri. Clark spoke with Coast 2 Coast Hoops and broke down each school and why he's still considering their program.
Michigan State: "Their a program that's known for winning and that has really stuck in my head. They have a great coaching staff and Tom Izzo is one of the best coaches of all time."
Dayton: "Dayton has been recruiting me the longest out of any school. They have a great program and a fast style of play that I like. I would make a big impact as a freshman there because I would have a lot of minutes."
San Diego State: "I talk a lot with Coach Steve Fisher and he tells me about all the players he's gotten to the next level and that really caught my attention. My Dad also really likes their program."
UConn: "Their program speaks for itself. They're always a top ranked program and I could be an instant impact there. They're always producing NBA players and that really caught my eye. I would definitely reach a lot of goals there."
Pittsburgh: "Pitt is a winning program, they always have ranked teams. I could be a big impact there as a freshman and they have a great coaching staff."
Missouri: "Coach Haith and the rest of the coaching staff are really cool guys. Their program is great with guards and they play with an up-tempo style that I love to play with."
Clark later added that he will take an official visit to Missouri tomorrow, as well as an official to Pittsburgh on September 13th. He has no timetable on a decision.